"BASED ON LOVE WAS ALWAYS THE DREAM, AS IT REFLECTS MY GENERAL OPINION TOWARDS LIFE. DEDICATE YOURSELF TO YOUR PASSION AND NEVER HESITATE TO DO THE THINGS YOU LOVE."
NAME
"BASED ON LOVE" IS A PHRASE TO DESCRIBE THAT SOMETHING IS MOTIVATED BY LOVE. A WORK OF ART OR CREATIVE WORK CAN BE "BASED ON LOVE" MEANING THAT LOVE IS AN ESSENTIAL PART OF THE INSPIRATION AND EXPRESSION. "BASED ON LOVE" REFERS TO A POSITIVE AND MOTIVATING FORCE THAT DRIVES US TO DO OUR BEST AND FILL OUR LIVES WITH MEANING AND FULFILLMENT.
Mission
THE MISSION OF BASED ON LOVE IS TO ENCOURAGE ITS CUSTOMERS & COMMUNITY TO TO LIVE UP TO THE VALUES OF SELF-DETERMINATION, PASSION, LOVE & THE UNTIRING AMBITION TO REALIZE THEIR OWN DREAMS. TO BE THE KNOWN BRAND FOR CONTEMPORARY EVERYDAY STREETWEAR WHILE MAINTAINING ITS QUALITY FOCUS, AFFORDABLE PRICES, SUSTAINABILITY & AUTHENTICITY.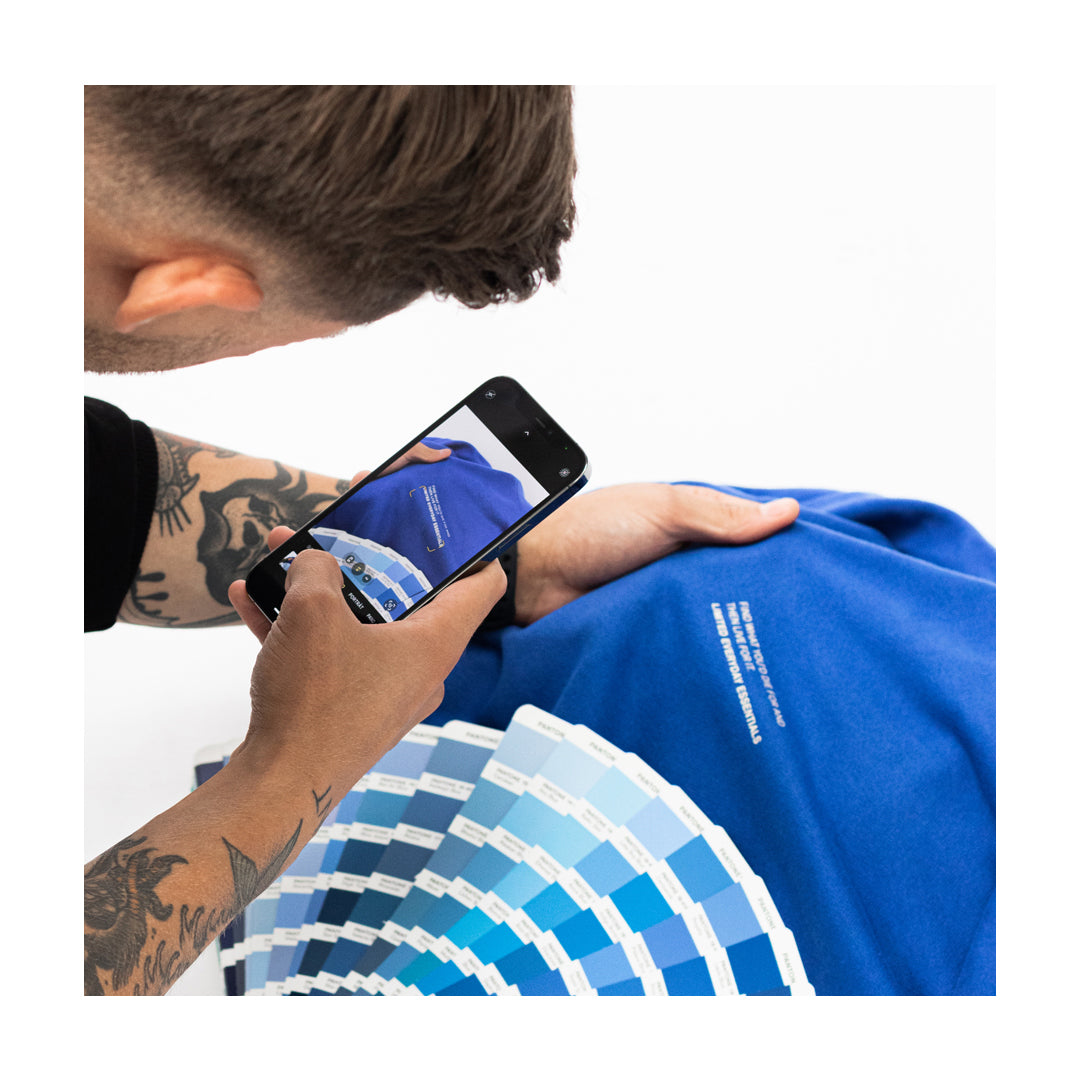 Materials
WE SOURCE THE HIGHEST QUALITY MATERIALS FROM THE MOST RENOWNED FACTORIES IN THE WORLD. EXTENSIVE CONSIDERATION AND TIME GOES INTO EVERY SINGLE DESIGN, ENSURING LONGEVITY, INDIVIDUALITY, SUSTAINABILITY AND QUALITY. WE ALSO ONLY USE RECYCLED AND SUSTAINABLE MATERIALS FOR OUR PACKAGING. WE BELIEVE THAT IT'S OUR RESPONSIBILITY TO MAKE SURE THAT OUR FORESTS & OCEANS ARE STILL THERE FOR FUTURE FREE-THINKERS TO EXPLORE.
Founder
BASED ON LOVE WAS ALWAYS THE DREAM, AS IT REFLECTS MY GENERAL OPINION TOWARDS LIFE. DEDICATE YOURSELF TO YOUR PASSION AND NEVER HESITATE TO DO THE THINGS YOU LOVE. THE AMBITION TO FORM A TIMELESS, QUALITY-ORIENTATED FASHION BRAND THAT CAPTIVATES THROUGH MINIMALISM & A PROGRESSIVE MINDSET OF REALISING YOUR DREAMS. TO CREATE WITH PURPOSE, TO THINK WITH PURPOSE & ULTIMATELY TO LIVE WITH PURPOSE. I HOPE YOU ENJOY THE COLLECTION AS MUCH AS I HAVE CREATING IT FOR YOU.

LOVE, MAXIMILIAN
Opening Times
11:00 - 14:00 MONDAY
11:00 - 17:00 
TUESDAY - THURSDAY